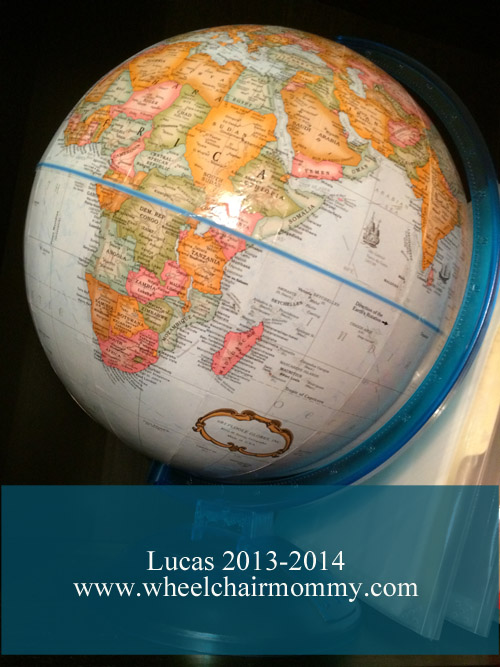 Singapore Early Bird Math Books A & B – We should be finished my the end of February.
Explode The Code: Get Ready, Get Set and Go (This is more of a Pre Explode the Code. . He was struggling with the letter sounds and recognitions. This was AMAZING!)
Life Science: We just started this in January ( it was free!!) and do it only once a week – it does not go with our CC lessons so we keep it light. We might do it again NEXT year and dig into all the experiments and projects.
Art: Random
P.E. – Tae Kwon Do 2-3 times a week and ifly on occasion.
Phonics/Alphabet Songs on Youtube:  Have Fun Teaching,
Social Studies – we used a 1st grade social studies book I found at 1/2 price books for $1 – this is probably his FAVORITE subject, although he told me the other day his favorite was actually Math.  We don't do much more than read and answer the questions together. Keep it simple. He's only 5, right? There are updated versions available with workbooks on several sites.
Classical Conversations – Cycle 2 : We started this in December and it has been an AMAZING change for us. It's more of a "social time" and he's not memorizing much. We will repeat Cycle 2 again when he's 8 and I'm sure he will be a big history facts buff by then.
History  – He is memorizing the timeline beginning with creation. We are not digging into any of the history with him at this point. I think most of it's a bit intense (we have many wars in our history) but he will at least be familiar with many events when the time comes to start digging deeper.
We dig a little more into science with experiments in class and ones that we find on pinterest from other Classical families.
Latin – he is sorta catching on to this but again, it's just to familiarize  him with Latin so it's not so scary when he learns it later.
Grammar- He's becoming familiar with the parts of speech but I don't expect him to master any of it yet.
Geography- He colors these in with his friends on CC days but probably isn't remembering where they are at this point.
Math – he's learning math facts and skip counting – these repeat every cycle and again he's repeating them but not learning right now. We will focus on skip couting and math formulas in a year or two and he will likely no them without realizing it after hearing them so often.
Chapter Books We Read together this year (this, of course does not include the 100s of easy readers/picture books we read) :
Oliver Twist
Peter Pan
Pinocchio