This is a difficult post for me to write because I thrive on things being neat and tidy. My Kids are far from neat and tidy but somehow we've managed to find a balance.
Kid #3 came along and I've been struggling. I Thought it would get better. I thought it would get easier.
This mama is tired of messes.
This mama is tired of clutter.
We've always had a one toy at a time rule. It doesn't usually work but it definitely helps maintain some order.
Nathan is breaking that rule over and over again while I'm trying to educate his brother. Sure, he sits in for a little bit, but he is by far our most active child.
He's gotten worse about messes as time goes on and after his latest mess, I can't take it any longer.
It doesn't help that he has all of his brothers' old toys. Yes, That's our fault.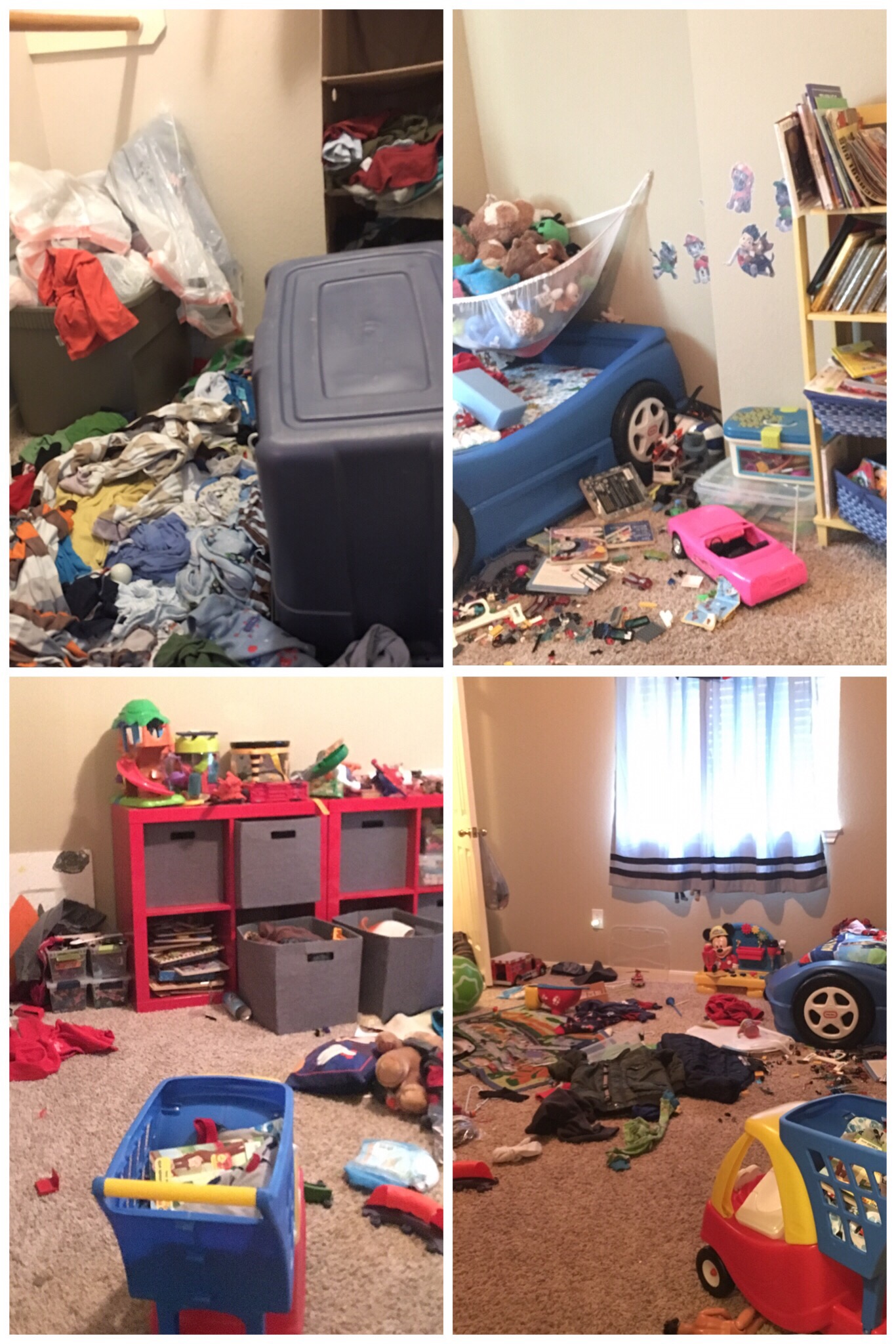 I Can't even going to nathan's room without wanting to cry, so we are going to start in Lucas's room.
He doesn't have many toys, mostly Legos and army men, but everything needs to be organized so he can see it and find it.
I have a general idea of what I hope to do with Nathan's room. I'll Keep you updated with the process.