The week before school started we took for 9 days and went on vacation. The original plan was 9 WHOLE days on the beach. That did not actually happen.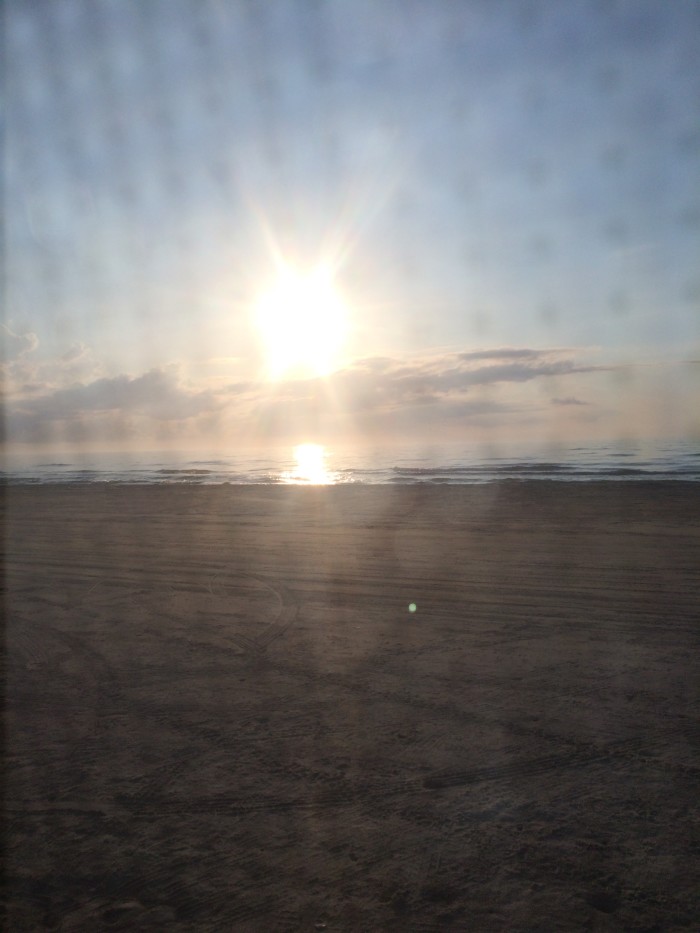 We got to the beach LATE Friday night, spent all day Saturday and Sunday one the beach (with a trip into town for supplies) and on Monday we went to Mustang Island/Port Aransas for part of the day. This is where we want to some day invest in a condo. We can use it whenever we want but profit from it the rest of the summer and even largely the rest of the year.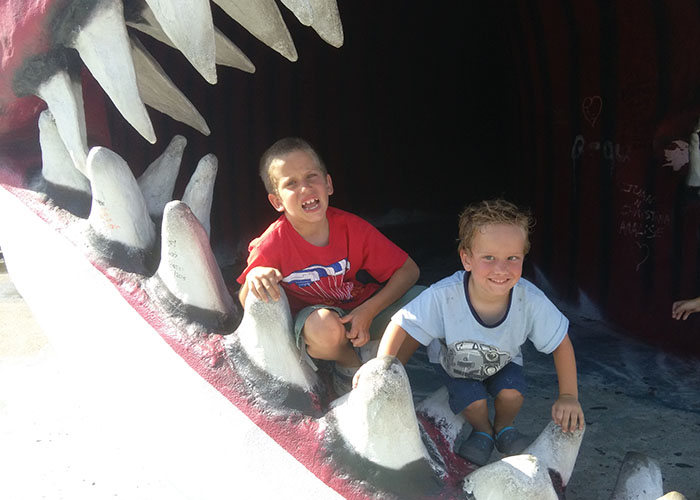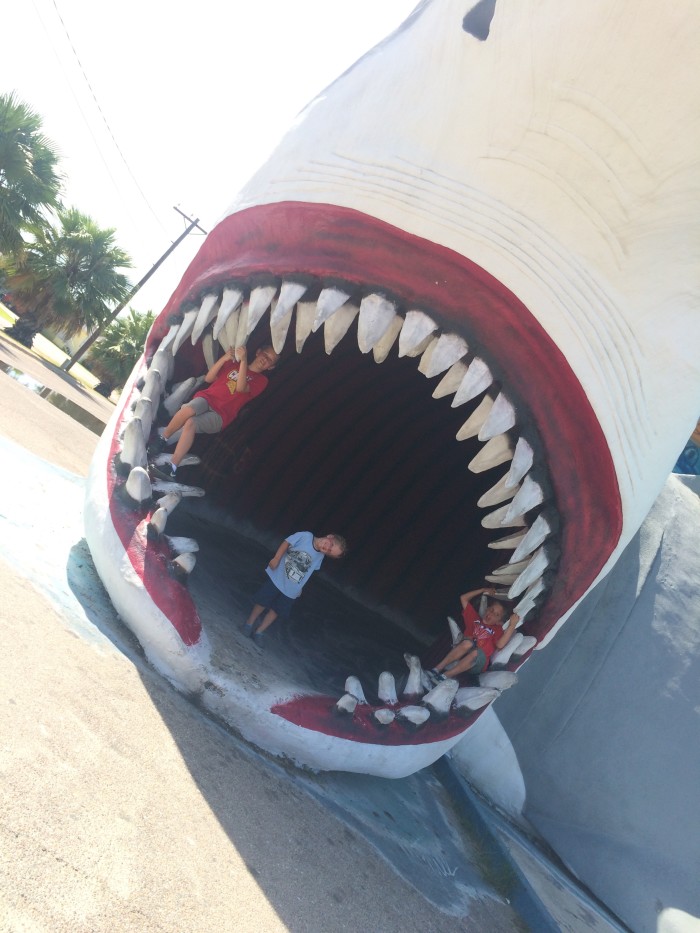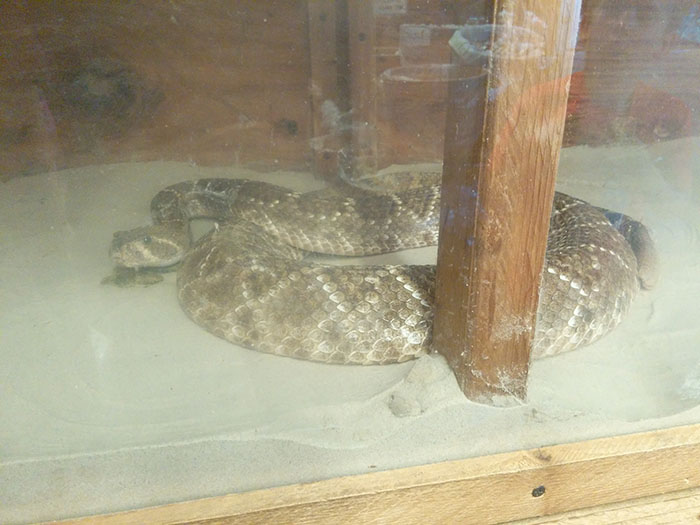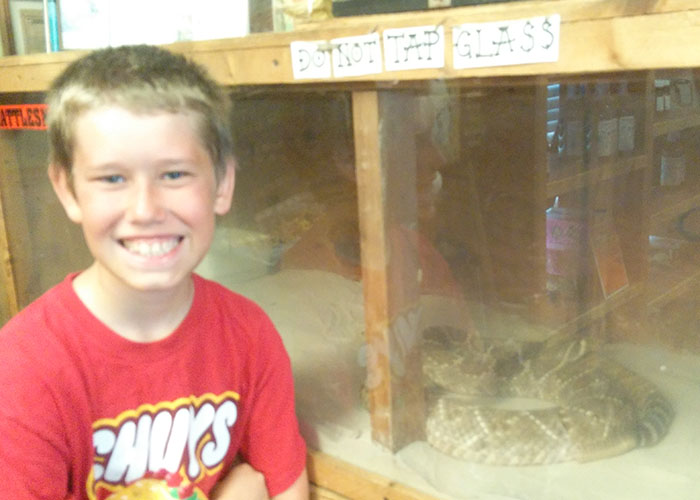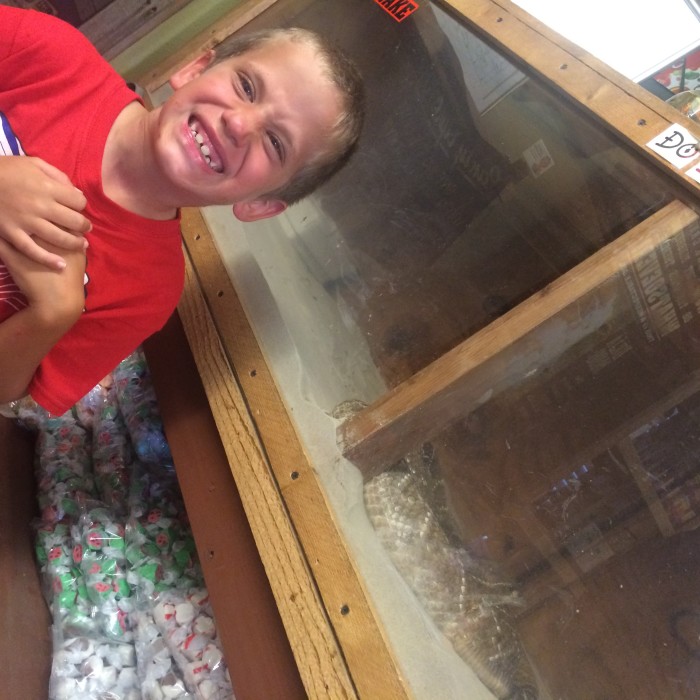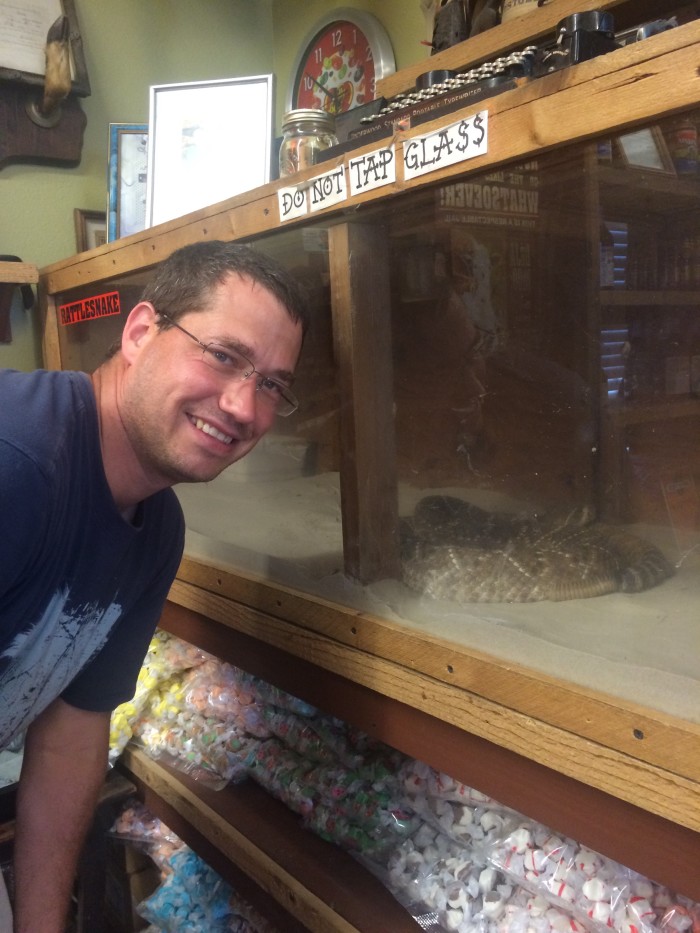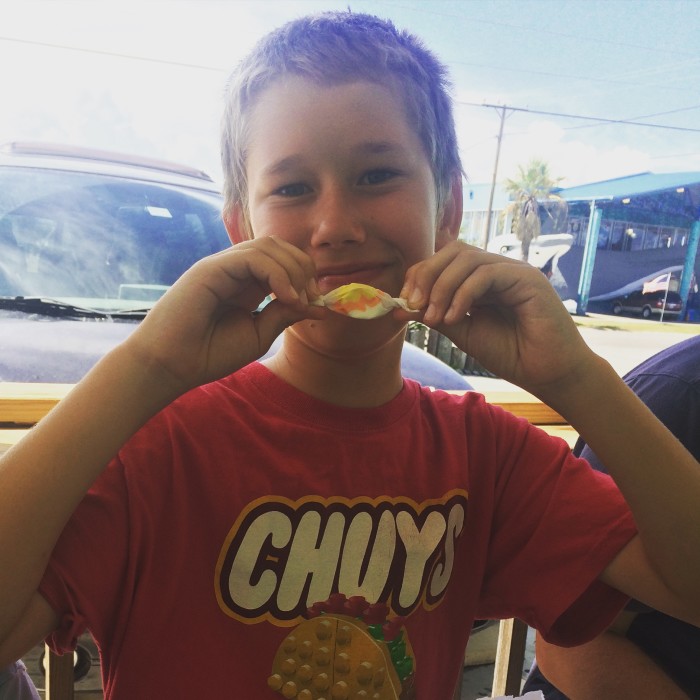 Tuesday we noticed some pretty crazy clouds so we headed back to town so we could check the weather. We had NO cell coverage while on the beach. Heavenly.
We discovered there were crazy storms headed in and we really didn't want to be on the beach in a pop-up if things got ugly. So we packed up and headed home. We got home insanely late. We spent the next two days cleaning sand off of EVERY. SINGLE. THINGS.
So what exactly did we do those few short days?
I read 3 books. Sorry Charlie but I can't move once you plop down on my lounge chair.
I tanned at least 4 shades darker than I wanted to and YES I used sunblock… but didn't always remember to reapply.
Everyone probably, easily consumed 100 oz of water/gatorade each and every day. No comment on how much salt water we probably took in. Blech.
We ate at Snoopy's twice.
We actually cooked at least 1 meal. Maybe 2? That was not the plan. We wanted to cook. We wanted to save money. Life is what happens.

I personally consumed around 25 gulf shrimp. I'm not sure how much we consumed as a family.

The boys built 498 sand castles.
Nathan dumped water on 497 of those and made the boys angry.
The boys played on their boogy boards about 2-3 hours every day.