This is a compensated post from the Boy Scouts of America, in exchange for my HONEST thoughts and feelings on Scouting and what it means to my family.

Boy Scouts of America was a huge part of my husband's childhood, so when we first met he expressed a strong desire to have at least one son that he could pass the experience on to. I was never involved in anything like this growing up so I didn't quite get the hype. Little did we know we would be able to share the experience with not one but three boys.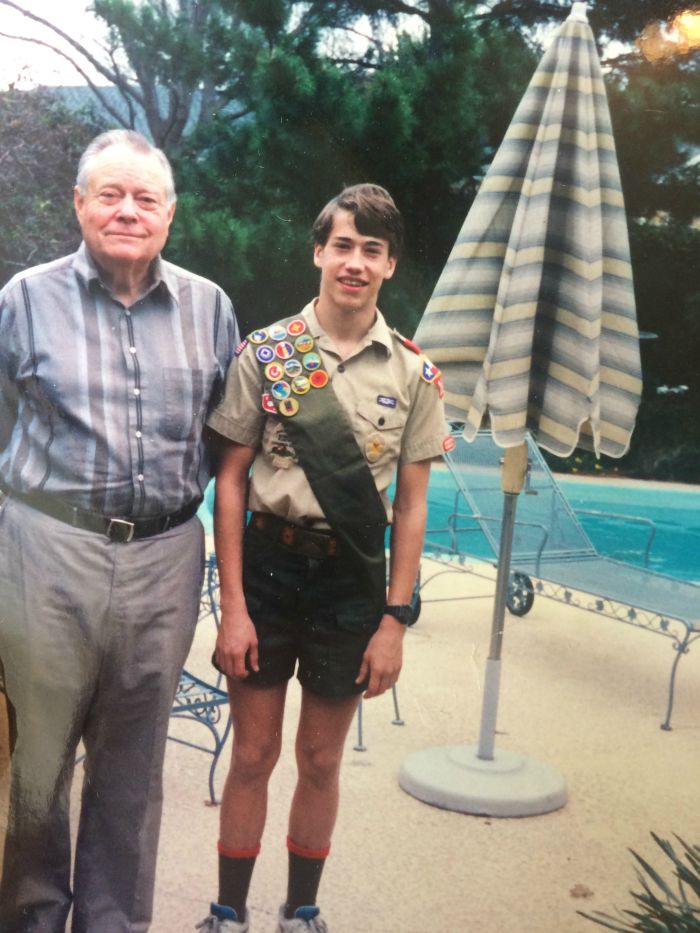 My husband's one regret was that he was "almost" an Eagle. Now every REAL Eagle will tell you that "almost" an Eagle is NOT an Eagle. My husband's best friend is actually an Eagle and yes they met through scouting. They work together, so they get to see each other every day. Not many of us can say we are that close to a childhood friend.
We hope all of our boys stay committed and crossover from Cub Scouts into Boys Scouts. We hope they remain involved long enough to find that same type of friendship my husband has with this best friend. We also REALLY hope they earn that coveted Eagle.
I occasionally post about Scouts but due to so many kids in our Pack, it makes it difficult to share just how much fun we have while respecting everyone's privacy. I reached out to a few of the families in my den (Yes, I co-lead a group of these amazing boys!) and was given permission to share their adorable faces with you today. These boys will (hopefully) be lifelong friends. They will grow together, learn together, and change into young men together. Maybe they will even work together as adults.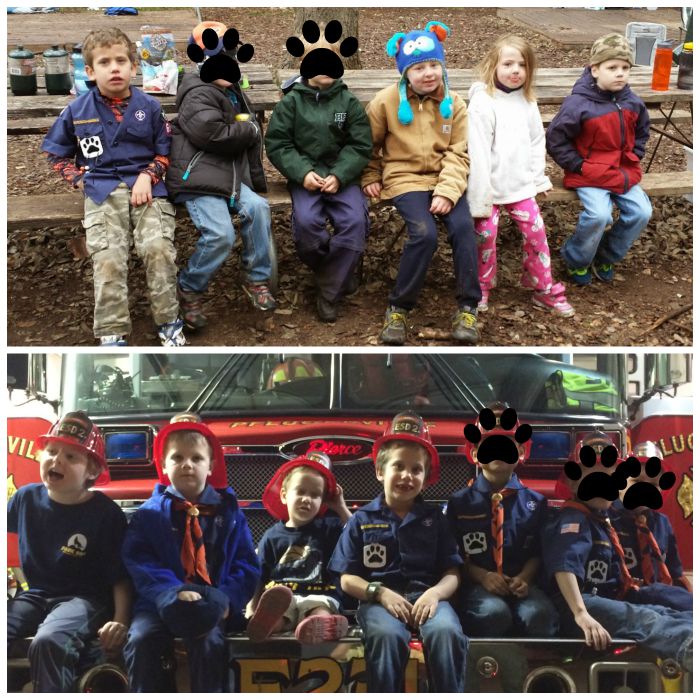 If you are new to Scouts you may not know exactly what we do and why my boys love it so much. The answer to why they love it is immediately obvious. They love the camping and they love the competitions.
The Cub Scout motto is to "Do your Best", so while there are several competitions throughout the year, the boys are taught to have fun with the process and not to get wrapped up in winning. We have fun building the fastest car possible for pinewood derby, seeing how much air we have in our lungs for the rainwater regatta and hope the winds don't carry away our rockets! I think they love all 3 competitions equally.
Now let's talk a little about camping. This is by far my boys favorite part of scouts. Sure, we could camp without the BSA but all the great skills the Den leaders teach and the fabulous hands on experiences just can not be matched. My husband could, but just how many parents can teach their kids how to put up a tent independently, tie a multitude of knots and start a camp fire?
The special camps/sleepovers are just the icing on the cake! You can not camp on the USS Lexington on your own. You must be in a group. You can not camp at NASA without a group. These weekends will forever be a part of my boys' childhood. They will tell their wives about them and wait for the day they get to do it all over again with their sons.
Now tell me, were YOU in Scouts?? Are your kids?