I thought it was time I took you on a little tour of our pop-up. We bought a 2004 Coleman Niagara back in March. We were planning to use it for our family adventures.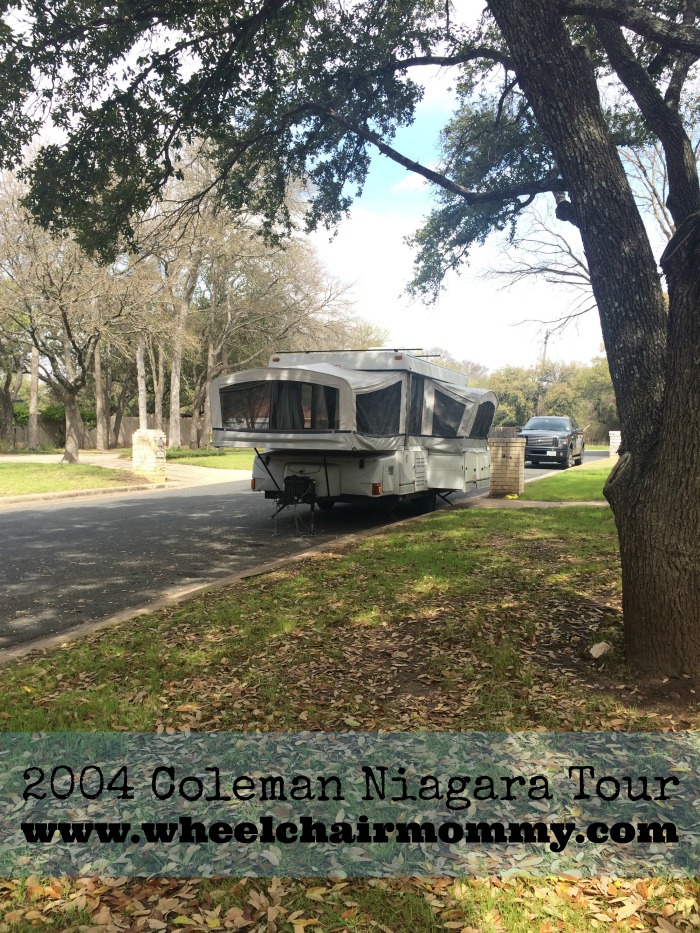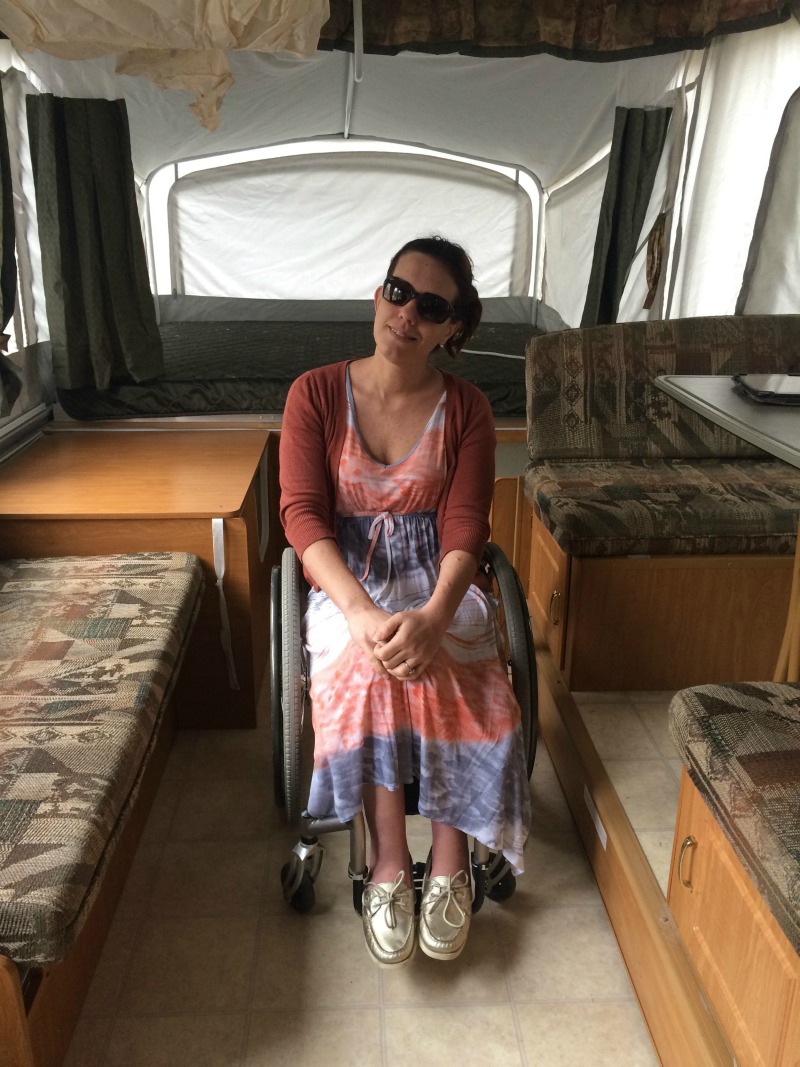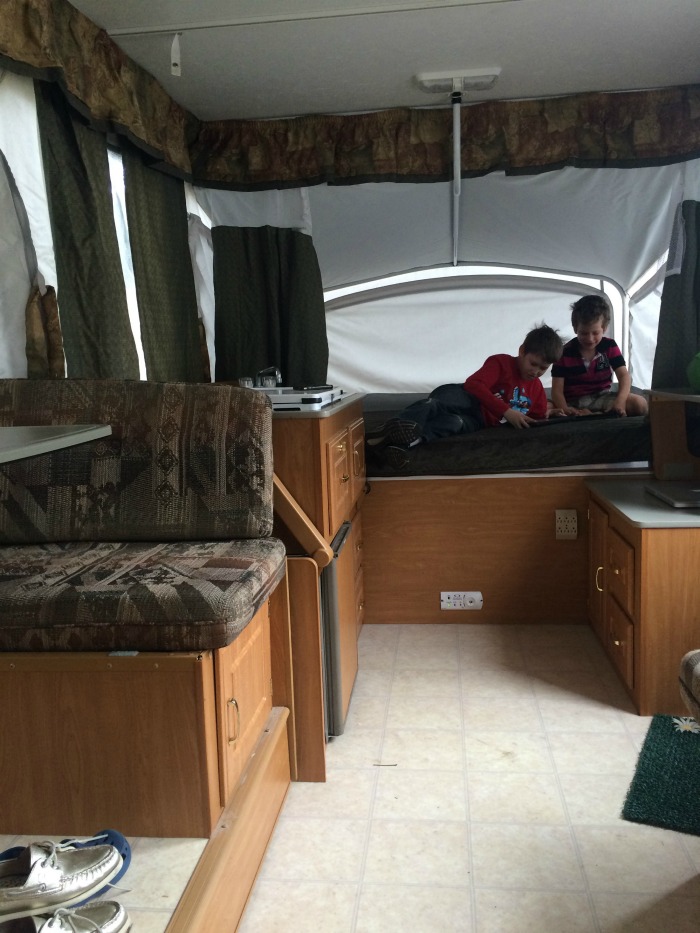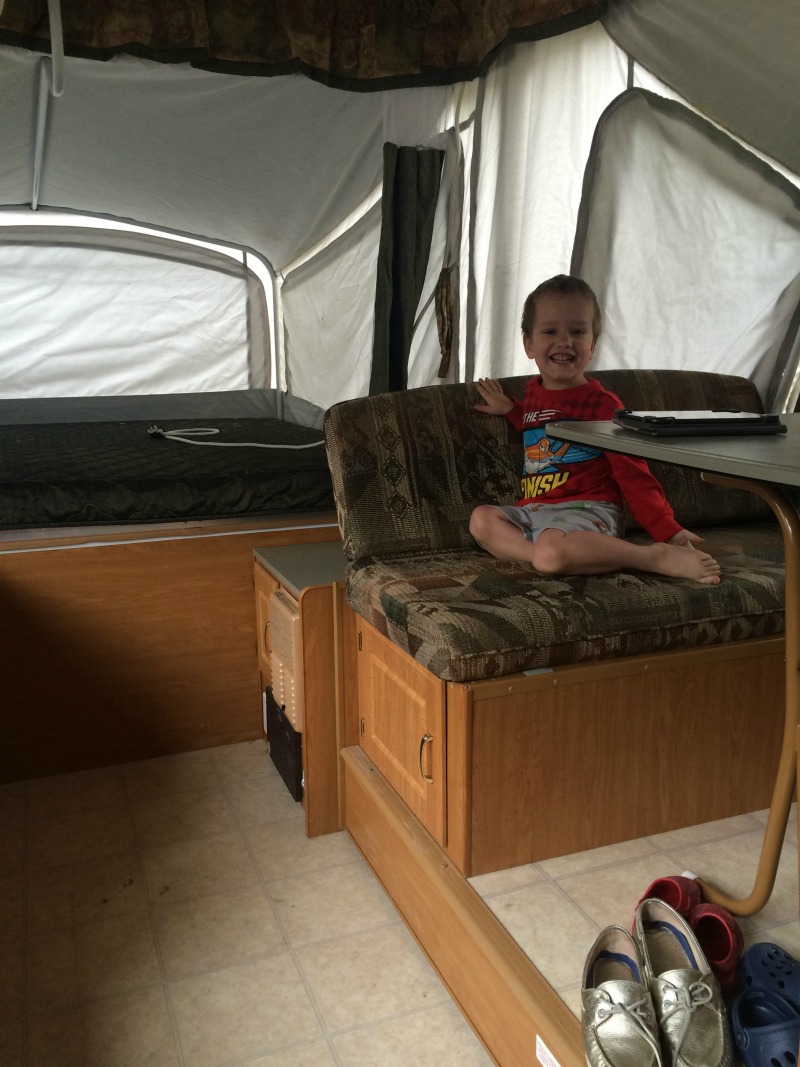 We took it on an impromptu trip to Las Vegas when we found out my brother was VERY sick. My mom hadn't seen him and years and we really needed to go. He's okay now (the cancer is all gone!!) but with cancer you just never know.
My loving husband suggested we just drive her there and pull the camper so we all have a cheap place to sleep for the week. So that is what we did.
It wasn't supposed to be our first time to use the camper, we wanted to take an easy weekend trip to break it in. That's okay. We plan to make many memories in this camper.
I know the "How do you get in?" question is going to come, so I will explain that now. For the time being my husband carries me in and then brings the chair so I can navigate. He plans to modify the door and add a ramp so I can get in/out on my own.
So are you ready for the 2004 Coleman Niagara Tour? I promise to keep it short and sweet.