This past Tae Kwon Do (TKD) cycle both boys earned a Red belt. How fun is that? It won't likely happen again until they are both black belts in TKD so I decided it was worthy of a post. 🙂
Lucas earned his Tiger Cub red belt and Will earned his Level 2 red belt.
Lucas is almost finished with the Tiger Cub program and will be moving on the Juniors program sometimes this summer.
Will will be testing for his level 3 red belt soon and after that he will move on the his black belt and levels and degrees that come with that honor.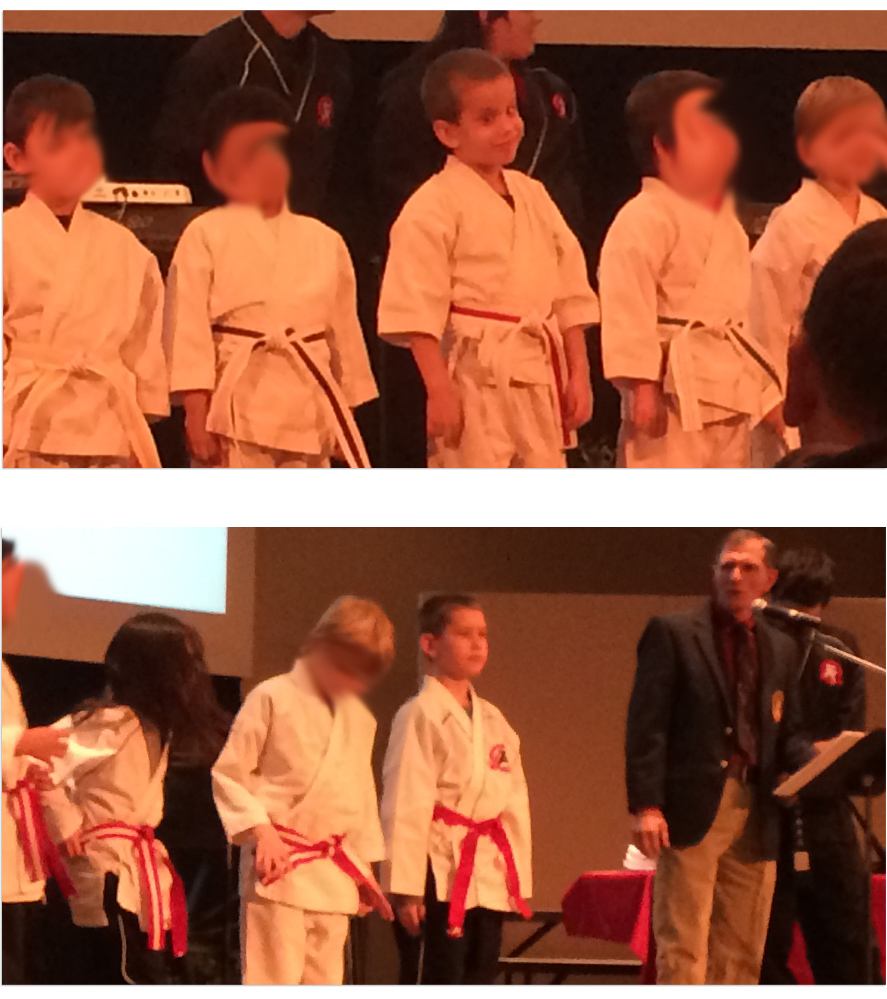 It has been far from an easy road to get here but I am proud of Will for all his hard work and dedication. I'll post more about our journey when he actually gets his black belt, but I could never say enough wonderful things about the Barkley Family and Tiger Rock Martial arts.