Disclosure: I am a SeaWorld Wildside blogger. I receive complimentary passes for my family and other perks throughout the year. All opinions are entirely mine, I promise! I was not asked to write this post, it just fits too perfectly into my niche.
Did you know that SeaWorld San Antonio has a homeschool day?! The cost is only $8 per person. HOWEVER, SeaWorld is currently running a special and you can get your tickets for only $4!! How awesome is that?! We aren't sure when the price will go back to $8 so you don't want to miss your chance.
No? Neither did I, but now I do and I MUST share that information with YOU!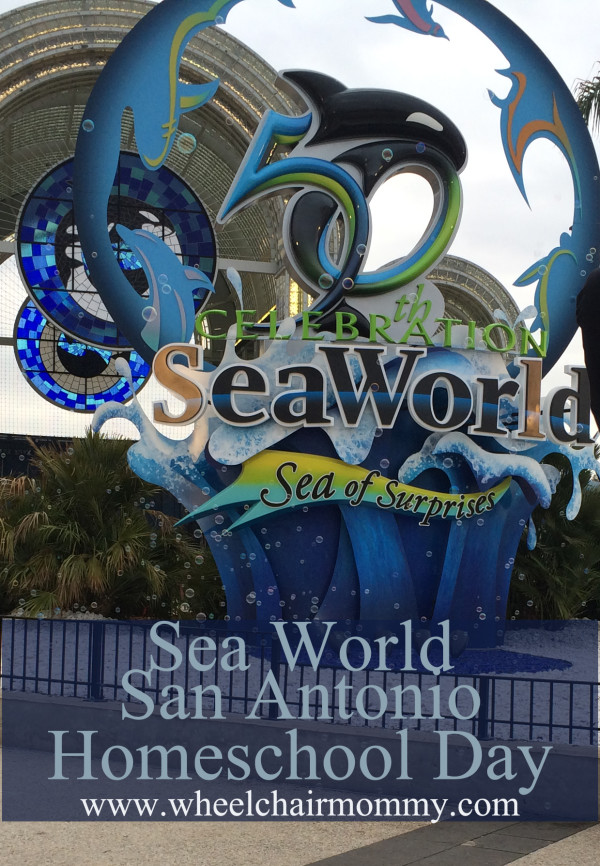 This year's Sea World San Antonio homeschool day is scheduled day is Oct. 16th and starts at 9:30 AM. There may be more days but none have been scheduled. The park will be open EXCLUSIVELY for us (homeschoolers). How awesome is that!? Please note that the entire park is not open, so if you love The bay of play, you will have to wait until the park is open to the public. The focus will be on animals and their habitats.
My family may go. I haven't decided yet. I'll let you know. I am always looking an excuse to have a day off. 😉
Here is a sample itinerary of past Homeschool days to give you an idea of how your day will go:
9:30 – Self-guided visits to animal habitats (sharks, fish, dolphins, sea lions, seals, penguins, etc.)
11:30 – Picnic lunch at Ski Stadium
12:00 – Educational animal presentation
12:45 – Educational animal presentation
1:30 – End of program
If you have ANY questions PLEASE feel free to ask. If I don't know the answer I am certain I can find the right person to make your decision to visit a sure thing.