It has been an insane 3 weeks, but we are alive and functioning. The vast majority of our boxes are unpacked!
The NEW house is amazing but the old house is giving us a headache.We need to be more diligent about finishing projects as they come up. It's still not ready to list. It's ALMOST there. We are second guessing our decision to become landlords. This will all work out though right?!
We started school this week. I must admit that we are off to a VERY slow start.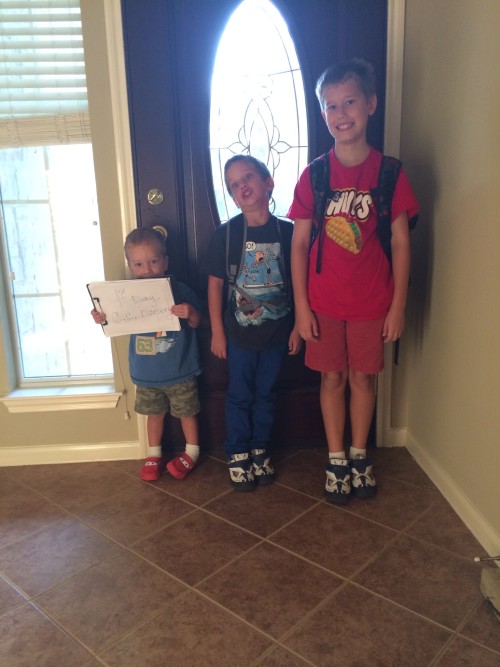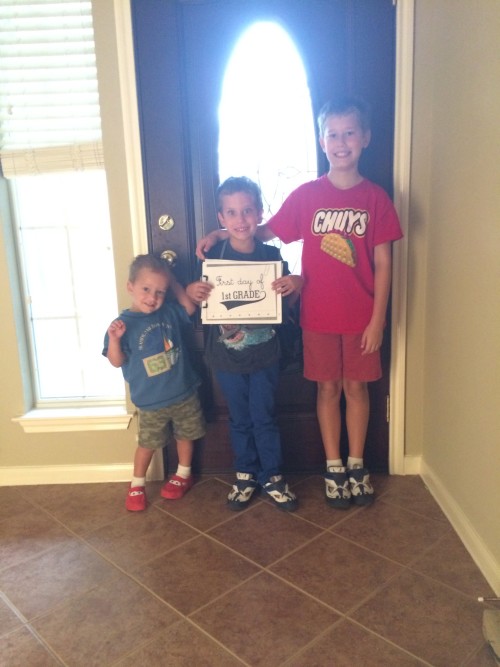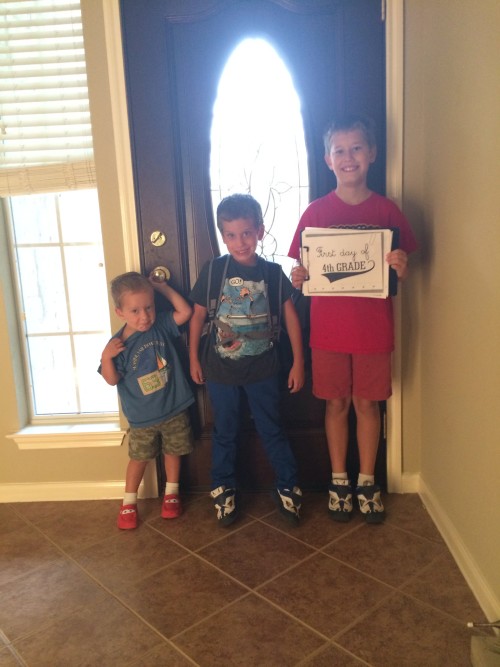 I'm a Classical Conversations tutor this year and I would say my first week went very well. I have an amazing group of kids and we will have so much fun! I must admit it will be a long exhausting Wednesday though.
Let's see. What else?! Oh yes. Will got his First Degree-Level 2 black belt just a week after we moved. We were so busy during the weeks prior to the move we didn't get an adequate number of classes in so on top of unpacking that first week, we were shuttling Will back and forth to camp so he could advance.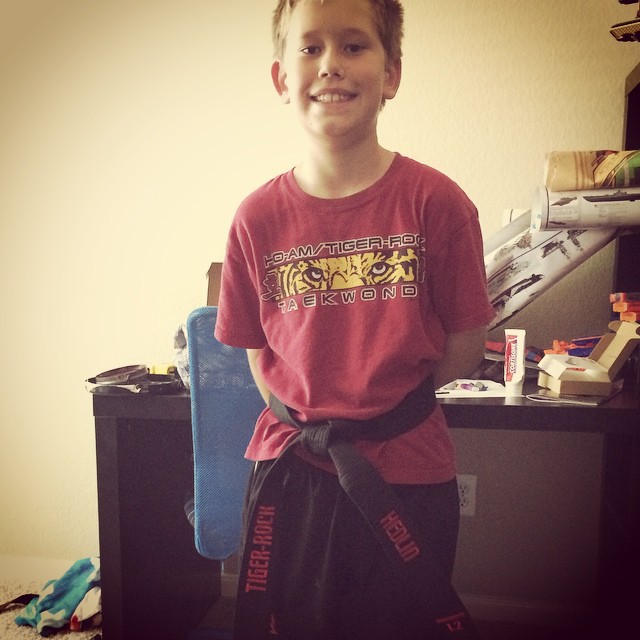 I never finished the "House Tour" on the other house. I'll do that soon and I will also start sharing project we have going on here and the parts that are perfection and ready for show as well!
I am super excited to get settled and for this gorgeous house to become our home! (It already feels like home for me!)