Camp Mabry had an Open house and Air Show this weekend.
Charlie took the boys Saturday and we all went on Sunday.
We got to see this Chinook take off. The pilot was far more conservative than the Apache pilot! Wow. I wish I'd taken a picture of that!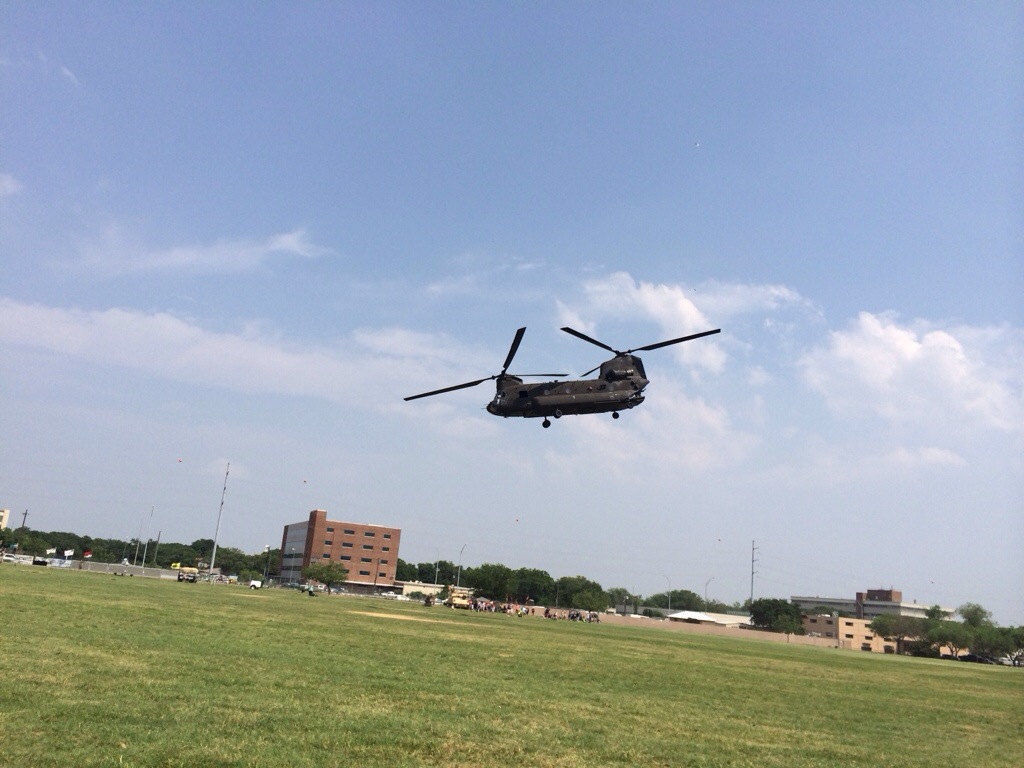 The boys got to hold/load/fire Civil War era guns.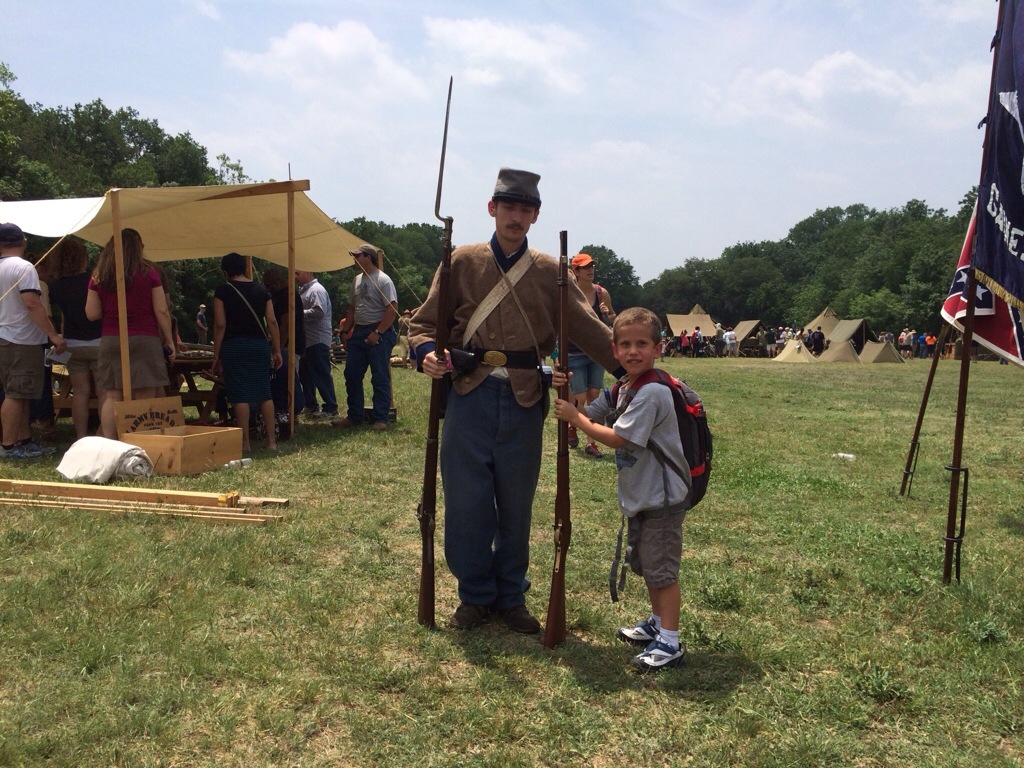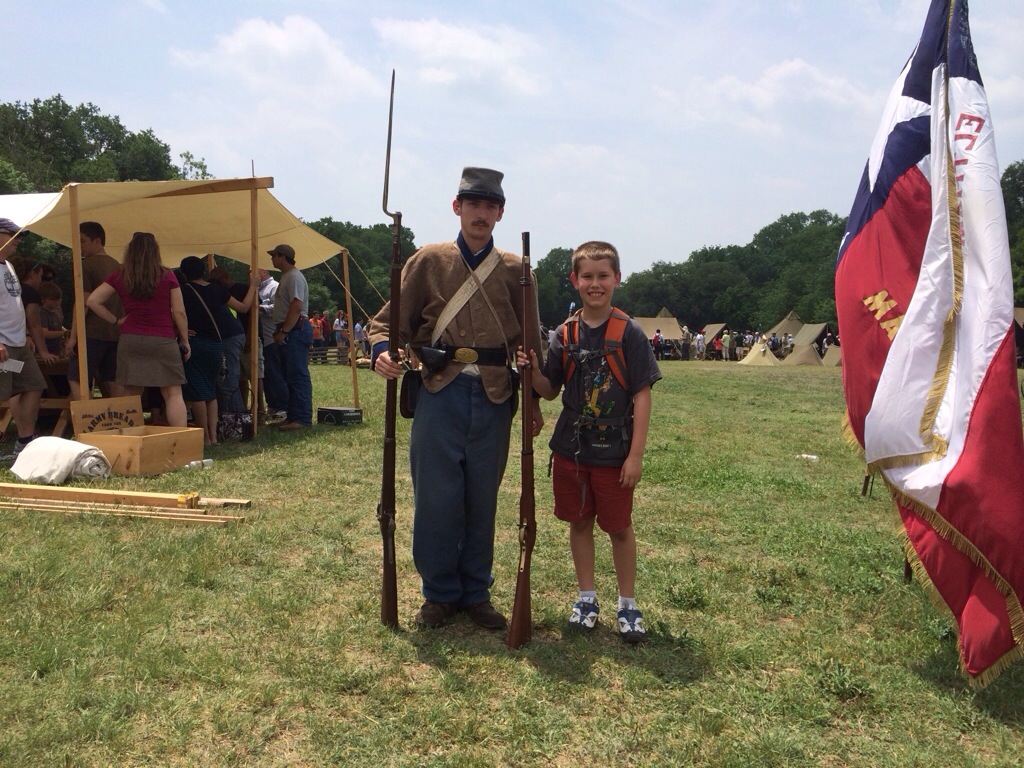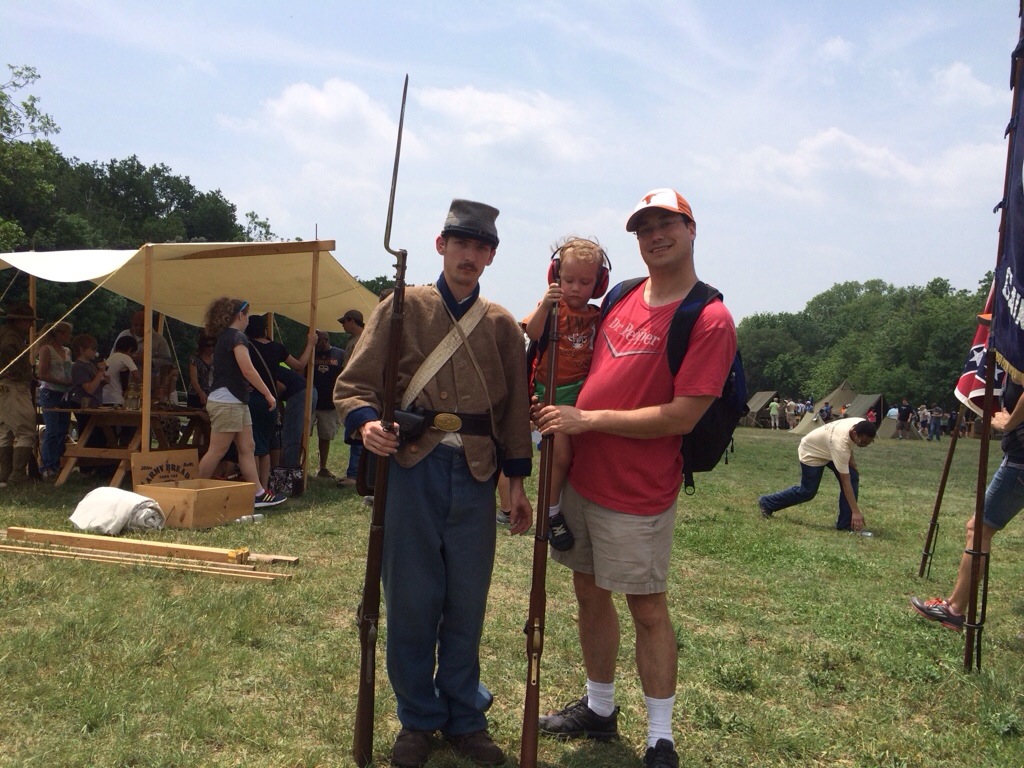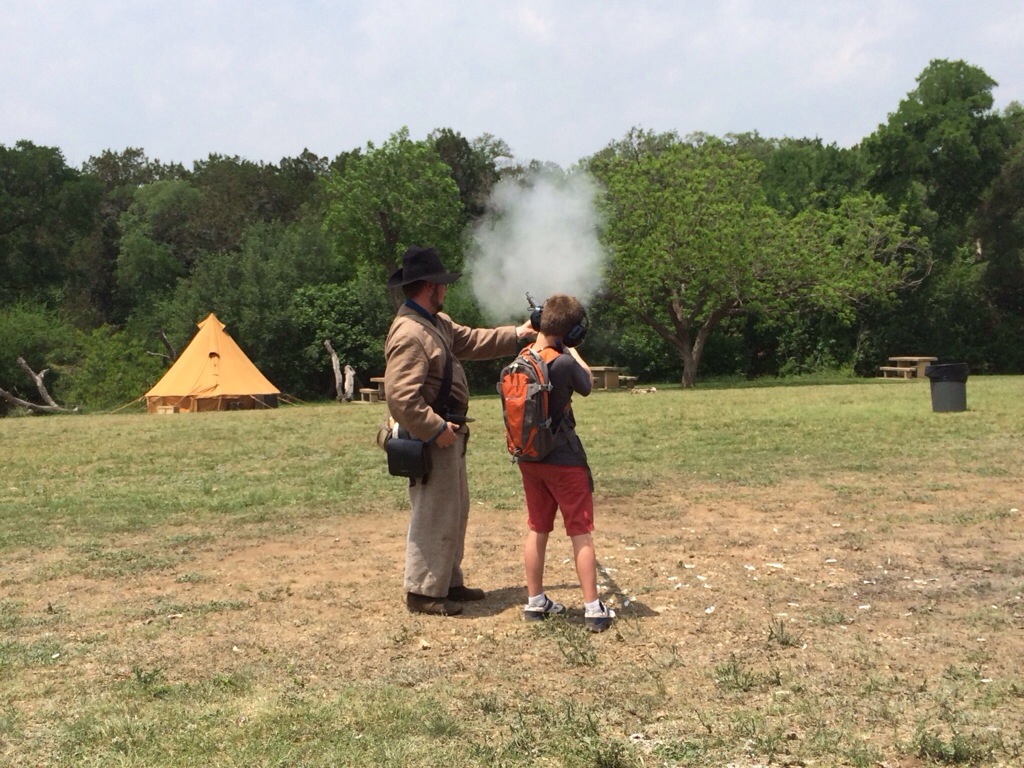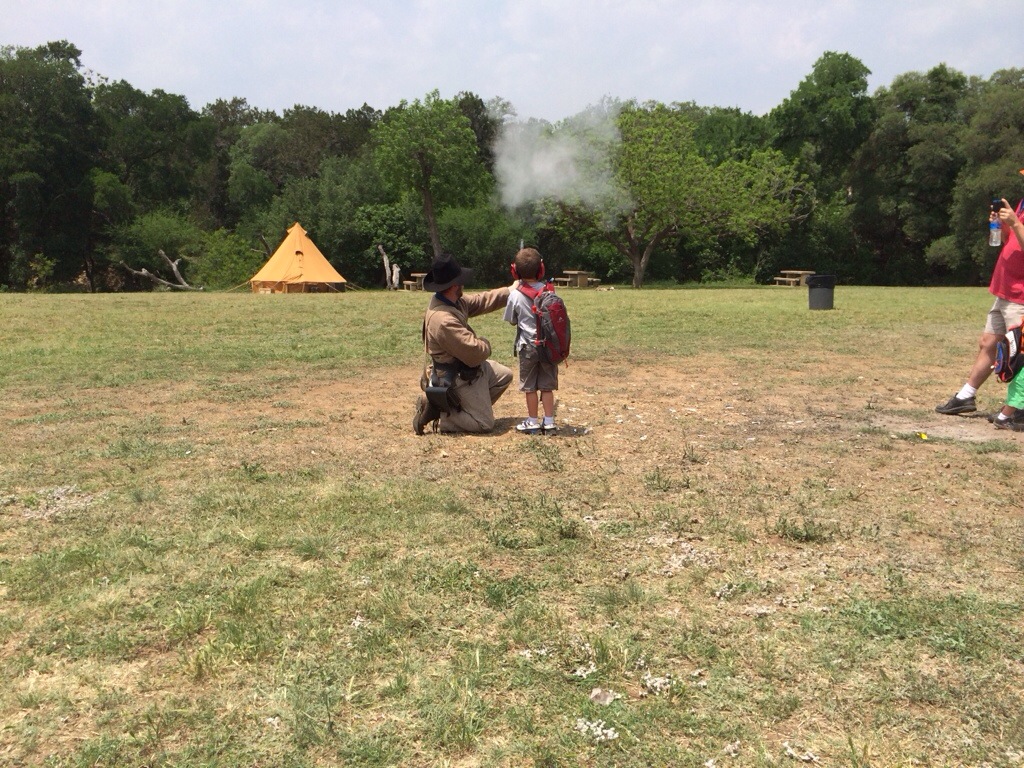 Nathan is extremely interested in helicopters so he was happy about this!