It's funny how certain events in your life make things clear.
I was beyond thrilled each and every time my ultrasounds showed a healthy baby boy, but a part of me has always wanted a daughter.
Let me be very clear, I have NEVER wanted a daughter instead of my boys. I've wanted her alongside them.
Will we have another baby? Probably not. Will we "TRY FOR A GIRL"? Never. If we choose to have another baby it will not be JUST to try for a girl, it will be because we want another baby. Will we be THRILLED if we do have a girl. ABSOLUTELY, but will be just has thrilled if we have another boy.
Moving on.
I sat in the hallways and waiting rooms a couple of weeks ago, waiting. I was waiting along side many members of my family. We weren't the only ones waiting but we were all waiting for the same reason.
We were waiting for one precious, tiny little baby to start her life.
It's funny how the world just STOPS, if only for a little while when a new life comes into the world.
It seems as though nothing else matters as minutes turn into hours and you watch, helpless as someone you love endures so much pain.
It's all worth it, when you see that precious new life.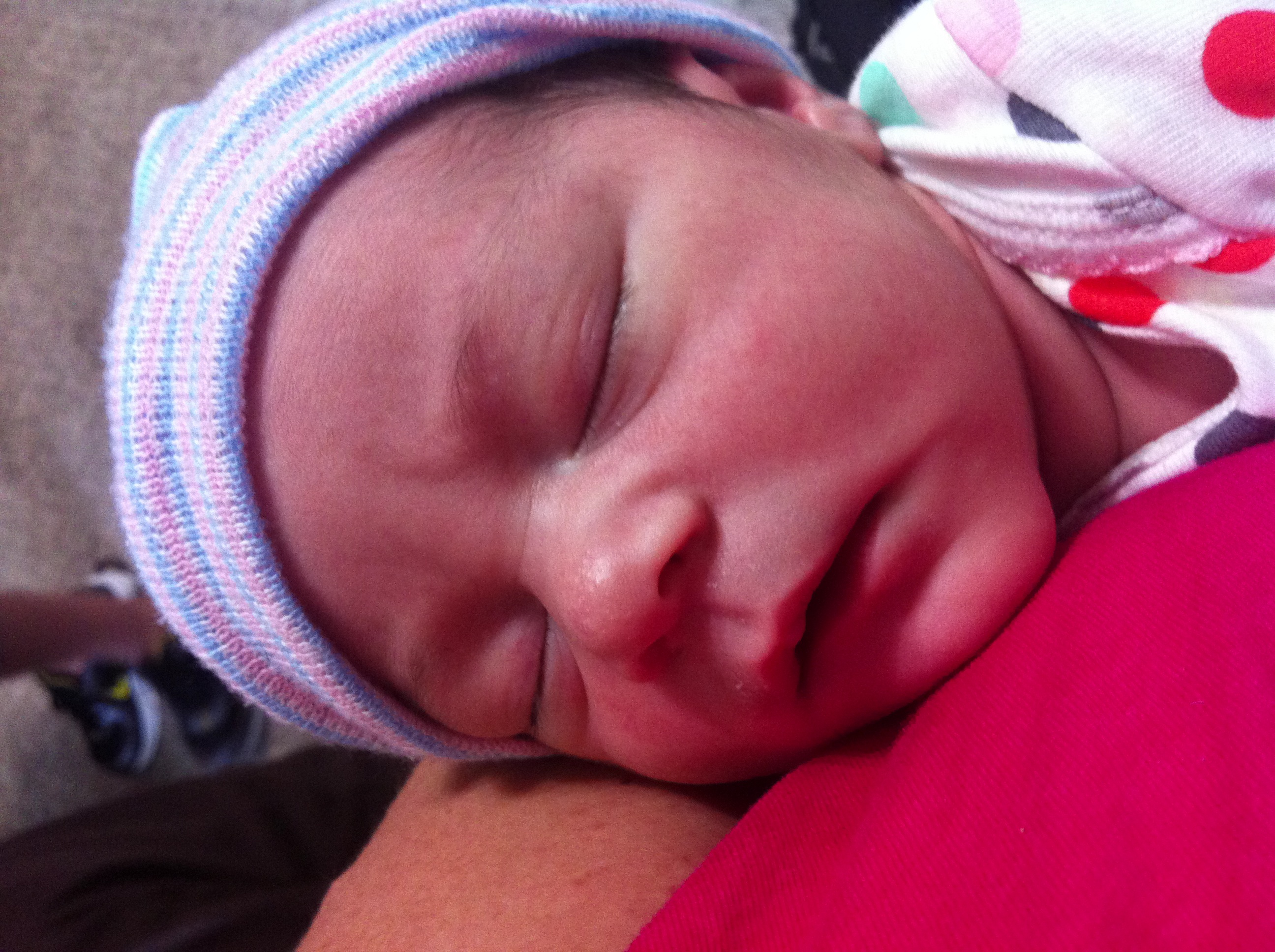 We thought for sure she'd deliver by 3, but when 5 came and went and she still didn't deliver, we began to worry. The only thing we knew was she was pushing or trying to push. They were too busy to be clear or update us regulary.
It turned out to just be impatience, but one thing was clear. I may be close to my niece, she may call me NaNa but I will NEVER be her Mommy.
I will never be the one sitting, nervous, holding my daughter's hand while she delivers new life.
I have 3 amazing, precious boys.
My niece's future mother-in-law has 3 boys.
She sat, waiting along side the rest of us in the hallways and waiting room. She was not invited into the room during delivery.
Is that's where I will be when my boys and the women in their future lives make me a grandma or will I be allowed to be a part of the miracle?!
Time will tell.
Time will also take life, the same way it gave it.
I'm my Mom's baby and I know just how important it was to have her by my side when I had my babies.
I already weep knowing she will never see my grand babies.
I'm certain we are finished having babies and it hurts beyond measure to know that I will NEVER share that moment again.
I don't have a daughter that will cry for me to hold her hand through the pain, or that will call me when she finds out the news.
I don't have a daughter that will call me in the middle of the night when she feels a new pain or needs help picking out new clothes as her body grows and changes.
I will be pacing the halls, with other members of the family while my son sits by some lucky girl's side, comforting her as she brings life into the world.