"Write about something difficult about your "lot in life" and how your working to overcome it."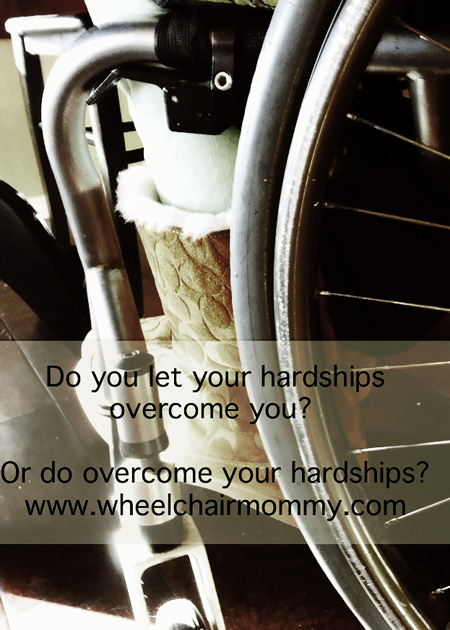 Ironically, I'm not sure I have anything to complain about.
Yes, I'm paralyzed and it sucks sometimes, but there's nothing to "overcome".
It happened. There may be a cure someday. I may be able to walk again. I might not.
I have a wonderful marriage and 3 healthy kids.
I know people who are struggling or ending their marriages, so I can't complain about the socks I find in the couch.
I have siblings that have far more heartache and pain, for me to whine about not having the use of my legs would just seems silly.
Surely, you remember me writing about Dylan?
My Mom and Dad raised their kids in poverty and I have things they only dreamed of having.
I have friends that would love nothing more than to have some of the things I take for granted.
I won't say it's easy and that I'm okay with my paralysis. I'm not. I accept it and I don't let it rule me but I've overcome it. I don't let it overcome me