I bought this Lilly Pulitzer dress last fall. The colors are far from "fall" but there is no chance I could ever wear this during the spring/summer/winter.
It just so happened that I didn't need leggings. I think it may have looked better with a pair, oh well.
I wasn't sure what shoes to wear with it so I grabbed my "go-to" boots and I think it's pretty awesome.
Oh, and who can wear Lilly and forger their pearls? Not me!
Have you taken your Lilly dress into the fall?
I wore 2 Saturdays ago for my VERY FIRST Pampered Chef vendor booth!!
Umm… Ignore my roots. I've fixed them since this picture…..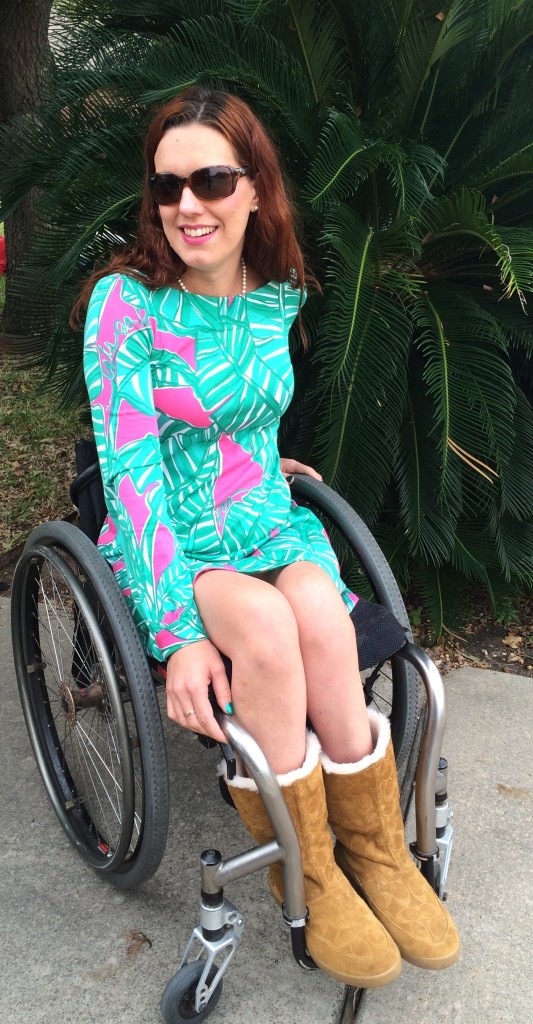 I will likely be linking up with these ladies:
 WIWW: The Pleated Poppy | Style Sessions | I feel Pretty | Random Wednesday with Shanna | Tucker Up | Sunday Style | Real Girl Glam | Wardrobe Wednesday | Plane Pretty | Three-Fer Thursday | Everyday Fashion & Finance | Two Thirty-Five Designs