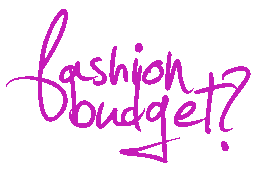 I have trouble sleeping lately so I spend late nights browsing blogs. New blogs. Old blogs. Random blogs.
I noticed a new girl in the Austin Blogging group. She just started a fashion blog and it is going to be genius for anyone looking for help.
While I do not need help, I plan to read it.
I already have a system. I buy new and I buy used. When something strikes my fancy I splurge. There is no real system. There is also no shame in thrifted clothes. It's the only way to have a broad variety when you live on a single income and shop for 5 people. I guess we could all get by with 7 tops and 7 bottoms but that would bore me to tears. It would make laundry easier, but . . .I'll take laundry any day for a closet full of fun clothes so I can can create a look for me and my boys can create looks they love. MY husband? He kinda has a uniform. Khakis and polos. That's it. He's easy. He needs work. I try. He shoves it to the back. Or ignores it because it's not his norm. I do occasionally get to hand pick what he wears. Now if I could just get him to do it on his own.
I've gone way off. Brittany's blog lead me to another blog, then another.
One of the blogs I read talked about a yearly clothing/fashion budget.
It got me to thinking.
Do you have one?
Should I consider having one?
How would I EVEN break it up?
The boys are constantly growing and needing more and I get bored easily and want a new piece to keep things fresh.
If you are a girl in a chair reading this, don't think to much into fashion and what you can wear. If it makes you feel good, wear it. There is no such thing as "Wheelchair" specific fashion. That's bull.
So. That's my question.
Do you have a clothing budget FOR YOU?
If so, how much?
If not, how much do you THINK you spend on clothes per year. How much do you REALLY think you spend?