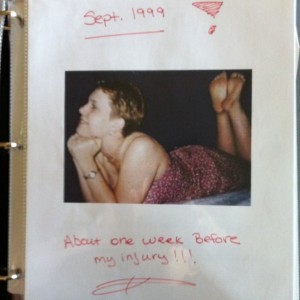 This evening, I will be paralyzed for 12 years. I won't say I LIKE being paralyzed, clearly it's not a walk in the park, but I will say that despite the complications I have an amazing life. I have a life that I would not trade for anything, even walking.
I want everyone to remember that life is truly what you make of it. I could be miserable and feel sorry for myself, but why?
I want to say THANK YOU to all my family and my friends and most importantly to my husband, Charlie, and my darling little boys.
I can't, however, forget to mention my BFF Sarah. She was with me that night. I love you Sarah, and I can't wait to meet your newest little man.
Edited to add:
I guess I shouldn't forget all the doctors, nurses and staff at UTMB in Galveston and the staff at Warm Springs.
I very clearly remember, MIKE, my ICU nurse. I'm not sure how I remember him since I was so out of it, but I do.
Dr. Fuffoletto, the ortho surgeon that performed most of my surgery. If I recall it was over 10 hours.
Nurse Stephanie, when I went to the Children's Hospital to start my surgery.
My therapists. Han, Sherrill, and Amy for sure!